Welcome to the gratitude jar shop!
These are my all-time favorite gratitude gifts and goodies.
Some items are my own creations, others are from artists committed to sharing the power of gratitude with the world.
Everything here has been lovingly curated, and there are links to shop each item listed. I hope you enjoy browsing these beautiful and inspiring treasures!
Handblown Gratitude Globe
Oprah's Favorite Things Gratitude Jar
favorite inspirational gratitude books
The Gratitude Jar: A Simple Guide To Creating Miracles
A Simple Act Of Gratitude: How Learning To Say Thank You Changed My Life
The Little Book of Gratitude: Create A Life Of Happiness & Wellbeing By Giving Thanks
Sparkle On: Women Aging In Gratitude
Thank And Grow Rich: A 30-Day Experiment In Shameless Gratitude & Unabashed Joy
favorite guided Gratitude Journals
Give Thanks: A Journal For Sharing Gratitude
The Simple Abundance Journal of Gratitude
52 Lists For Happiness: Weekly Journaling For Positivity, Balance, & Joy
start where you are: a journal for self-exploration
The Happiness Project One-Sentence Journal: A Five-Year Record
The Little Book Of Mindfulness: 10 Minutes A Day To Less Stress, More Peace
favorite gratitude gifts for all occasions
Letters To My Mom: Write Now. Read Later. Treasure Forever.
Letters To My Dad: Write Now. Read Later. Treasure Forever.
A Year of Gratitude: Thank You Cards For One Year
Gratitude Small Pewter Trinket Dish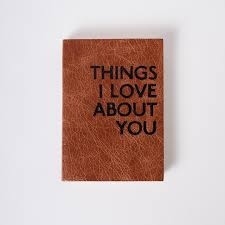 LoveBook: Personalized Gift Book That Says Why You Love Someone
101 Ways To Say Thank You: Notes Of Gratitude For All Occasions
Gratitude Essential Oil Gift Set